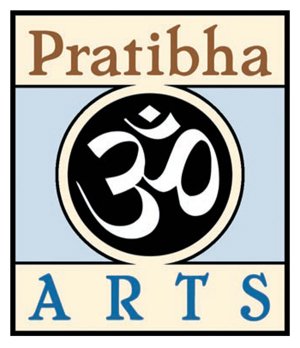 CALL TO EMERGING SOUTH ASIAN ARTISTS
SADHANA
AN ARTIST DEVELOPMENT PERFORMANCE OPPORTUNITY
SUNDAY, OCTOBER 2, 2016
STUDIO THEATRE, HARBOURFRONT CENTRE, TORONTO
PRESENTED BY PRATIBHA ARTS IN ASSOCIATION WITH HARBOURFRONT CENTRE
Pratibha Arts, in association with Harbourfront Centre's NextSteps Dance Series, is hosting a unique artist development performance series entitled 'Sadhana,' to be held on Sunday, October 2, 2016 at the Studio Theatre, Harbourfront Centre, Toronto.
Emerging artists between the ages of 18-30 are invited to submit performance samples for consideration to perform in the arts of Bharatha Natyam dance, Kathak dance, Mridangam (South Indian drums) and Tabla (North Indian drums) at Harbourfront Centre, one of Canada's leading artistic institutions.
Curated by Pratibha Arts and Harbourfront Centre, the event will feature a first round presentation in front of a panel of esteemed judges, including world-renowned percussion master Sangita Kalanidhi Dr. Trichy Sankaran, and classical dance exponent and Guru Bharatha Kalashreshta Sudha Chandra Sekhar. The judges will offer feedback on performance craft, repertoire, and career development, and will select finalists to perform in a final round open to the public on the same day at 6:00 p.m.
Artists are invited to submit bios and video samples of 3-5 minutes (of solo work) to pratibhaarts@yahoo.com by August 15, 2016. Successful applicants will be notified by Sept. 1, 2016, and all selected will receive an artistic fee for their performances.
This series is generously supported by the Ontario Arts Council.
www.bageshree.com/pratibhaarts
Pratibha Arts serves to enhance and advance the cultural fabric of Ontario and Canada through the production, education and performance of and about arts, particularly dance and music styles originating from South Asia (the Arts). The organization's vision is to promote a high standard of music and dance, as well as nurture future generations of dance and music students and artists in Ontario. 'Pratibha' means 'creative intelligence' in Sanskrit. Pratibha Arts' activities enhance the collective artistic intelligence of Canadians.
The organization promotes the Arts by achieving the following objectives:
1)    to educate and increase the public's understanding and appreciation of the Arts by providing performances of an artistic nature in public places, senior citizens homes, churches, community centres and educational institutions and by arranging and delivering educational seminars on topics relating to such artist performances.
2)    to provide instructional seminars on topics relating to the performing and visual arts.
3)    To produce performing arts festivals for the purposes of illustrating, educating and advancing the public's understanding and appreciation of performing arts.
4)    To ensure the continuation of the Arts by educating and developing artists through training and participation in performances, festivals, and related workshops.
In accordance with these objectives, the following is a detailed description of Pratibha Arts' past, current and future activities:
Pratibha Arts has an annual season of productions and workshops, and partnerships with other dance and music organizations based in Toronto. It has three components of productions, performances and educational activities. Raagini Dance is its dance programming component, and since 2011, Pratibha Arts has produced full-length dance works such as 'Avatar (9),' which premiered in May 2011 as part of the Harbourfront Centre's Next Steps Series, and 'Damaru/Mudra,' which premiered in May 2012 also as part of Next Steps. In 2012, the organization was commissioned by Dusk Dances, an annual outdoor dance festival, to create and perform a new work 'Twilight,' which premiered in August 2012 at the Withrow Park series, and the work was re-staged in September 2013 at the Fort York Common Ground festival.
Between June and August 2013, Pratibha Arts partnered with the Harbourfront Centre in co-producing its 'Spectrum' series, which consisted of five culturally-diverse performances, and five hands-on workshops as part of the Harbourfront's summer festival programming. These performances and workshops featured dance companies such as Jasmyn Fyffe Dance and Anandam Dancetheatre, and musicians Kevin Laliberte and Debashis Sinha, and all events were free to the public. Pratibha Arts also conducted an Indian dance workshop and performance in July 2014 as part of the Harbourfront Centre's 'South Asia Calling' festival.
In October 2013, Pratibha Arts produced  and presented the entertainment for the University Health Network's annual Diwali fundraising gala at the Carlu Hotel in Toronto, and all proceeds went towards the Toronto General Western Hospital Foundation's efforts in Diabetes Research. (please see www.uhndiwaligala.ca). The production featured a cast of 15 dancers and musicians, and the theme for the evening was 'Discovery of India.'
In August 2013, Pratibha Arts partnered with the organizations Besharam and www.mybindi.com to produce the fundraising concert 'Balika' at Lula Lounge in Toronto, and all proceeds went towards Plan Canada's 'Because I am a Girl' campaign. Culturally-diverse artists featured at this event included Flamenco dancer Carmen Romero, Dance company Limitless Productions, Hiphop artist Diana Reyes, Raagini Dance, and DJ Amita.
In 2014, Pratibha Arts initiated a dancer training program with support from the Ontario Arts Council's Aboriginally and Culturally Diverse Dance Training fund. Through this program, Pratibha Arts offered an 80-hour training intensive to the dancers of Raagini Dance, who are unable to access full-time training in Indian dance due to the lack of professional-level training programs in Canada. The dancers of this program are being groomed for professional careers in dance, and Pratibha Arts is continuing its training program through regular company classes in 2014-15. Pratibha Arts, through Raagini Dance, will present these dancers as part of a production being commissioned by DanceWorks in April 2015, which will take place at the Harbourfront Centre Theatre (please see www.danceworks.ca). The production will consist of three evening performances and one student workshop between April 23-25, 2015.
In 2013-14, Pratibha Arts presented performances in festivals such as the Festival of India in Ottawa, the Small World Music festival at Yonge-Dundas Square in Toronto, the inaugural 'Body Percussion' festival, and the Summer Music in the Garden series at the Toronto Music Garden. In April 2014, the organization was commissioned by CanAsian dance to present a new work, 'In My (Dis)Place,' which was performed at the Dancemakers Centre for Creation in Toronto between April 23-26. Two student workshops were part of this program.
Pratibha Arts regularly conducts educational outreach workshops with partners such as Small World Music, Theatre Direct, the CanAsian Dance Festival, and the Harbourfront Community Centre in Toronto, and has been presenting lecture-demonstrations on Indian dance and music bi-annually since 2011 at the University of Toronto's St. George, Scarborough and Mississauga campuses.