Ragas and Rhythms
Ragas and Rhythms is the latest offering of songs combining the essence of Hindustani vocal music and compositions designed for Kathak dance. 'Jaya Shankara' pays homage to the NatyaSangeet (musical drama) tradition of Maharashtra, while other songs such as 'Garjat Barsat' and 'Baaje Re Muraliya' are new renditions of old Hindi film and popular songs. 'Khanak' features a medley of songs and rhythmic pieces highlighting the classic anklet bells that Indian ladies wear (paayaliya), inspired by Bageshree's father and teacher, Damodar Vaze. A remix of 'Jaya Shankara' by Karsh Kale closes the record. Produced by Bageshree Vaze and Vineet Vyas, the CD features a stellar cast of musicians: Bageshree Vaze (vocals), Vineet Vyas (tabla), Murad Ali (Sarangi), Ajay Prasanna (Bansuri), Bill Brennan (keyboards) and Kevin Laliberte (guitar).
Available at www.cdbaby.com/cd/bageshreevaze4
Avatar (9)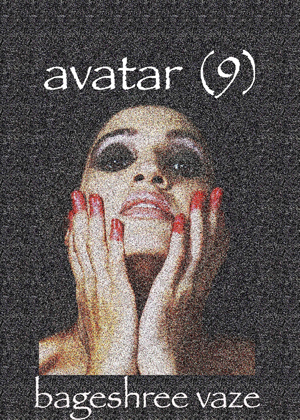 Avatar (9) is the soundtrack for the 2011 contemporary Kathak dance epic choreographed and performed by Bageshree Vaze. Composed by Bageshree Vaze, with musical arrangement and production by Meiro Stamm, this album features North Indian classical music with cinematic soundscapes depicting the nine emotions (navarasas) in the human experience: Love, wonder, fear, bravery, anger, disgust, sadness/compassion, laughter and serenity. These emotions become avatars or incarnations as each emotion defines a person's character. Featured musicians: Bageshree Vaze (vocals), Vineet Vyas (tabla), Murad Ali (Sarangi), Ajay Prasanna (Flute), Vinay Bhide (vocals), Alan Hetherington (percussion), Anne Bourne (Cello), Kai Koschmider (Saxophone), and Meiro Stamm (Guitars, Ruan, Programming).
1. The Spirit Stirs
3. Hopeful Lover
4. Memory
5. Fear
7. Explorer
8. Warrior
9. Kali (Madness)
11. Jod
13. Immortal Shloka
---
Tarana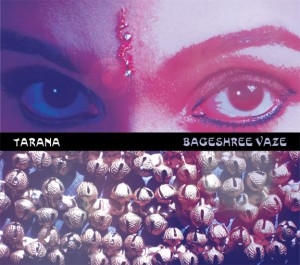 Dance and music cannot exist without one another; in any song there is dance, and in any movement there is music. The body is a musical instrument like any other, creating what I like to call 'visual music. A tarana is a type of composition suited for Indian classical dance that features syllables based on the sounds of the tabla and pakhawaj drums, and it is often the highlight of any dance performance. This album is a collection of taranas and lyrical compositions arranged and adapted for dance performance. The melodies intertwine with rhythmic compositions that come from the repertoire of the North Indian dance style of Kathak, and there are some pieces suited for the South Indian style of Bharatha Natyam. I hope you enjoy this recording, and that it provides a glimpse into the majesty and depth of how rhythm, melody and movement come together to make dance a complete art. – Bageshree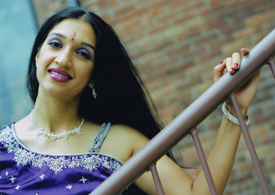 Combining melody, rhythm and movement, 'Tarana' is a unique experience of all that Indian classical arts encompass. With its percussive footwork and rhythmic spontaneity, Indian classical dances are as much about music as they are about choreography. Bageshree Vaze attempts to showcase this with 'Tarana,' and has adapted and arranged the musical selections for dance performance. Having performed widely in Canada, the U.S, and India, Vaze draws on years of experience in choreography and dance presentation, and her own vocal training, to create this one-of-a-kind album. Some of the songs, such as 'In Akbar's Palace,' 'Tarana' and 'Dhoot (Messenger)' are adaptations of compositions by some of India's finest artists, including Smt. Veena Sahasrabuddhe, Pt. Balwantrai Bhatt, and Pt. C.R. Vyas, and some are original compositions by Vaze, such as 'Vinayak,' 'Yoga' and 'Bageshree's Thillana.' Rhythmic repertoire in the songs is drawn from stalwarts such as Pt. Kishan Maharaj, Pt. Birju Maharaj, and Shree Jai Kishan Maharaj, and there some new and unique compositions by Vineet Vyas, tabla virtuoso and producer of the album.
1. Vinayak
2. Tarana
3. Yoga
4. In Akbar's Palace
5. Dhoot (Messenger)
6. Devi
7. Lucknow's Jewel
8. Janabai's Dream
9. Kathak
10. Bageshree's Thilana
---
Bageshree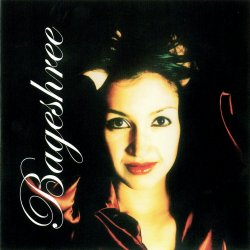 The love of music is strong in Bageshree's family blood and ancestry: her grandfathers were musicians, and her father began teaching her North Indian classical (Hindustani) music in her childhood. During her teens, Bageshree studied Indian classical dance, and sang devotional songs (bhajans) at her local Hindu temple. At the same time, she was surrounded by American Top 40 culture. After high school, Bageshree studied dance and music in Mumbai, India and became aware of the growing genre of Indian pop music outside the realm of Hindi films. She began writing songs which combined Western pop with Indian music elements. The songs on her album reflect her various influences and experiences.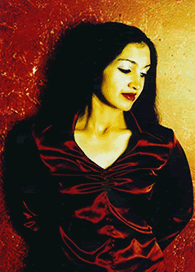 "If You Only Knew" and its Hindi equivalent "Deewana" are straight-up pop, and allude to the classical, with a touch of Bollywood. The bridge in both songs consists of 'bols' or drum syllables which illustrate Bageshree's classical dance training. "Oh Meherabaan," while set to a raga, the melodic form of organization in Indian classical music, has a touch of blues. "Thinking of You" and "Yours Eternally" also combine a classical scale of notes and vocal ornaments within an overall pop sound. "Bhakti" continues the theme of using Indian elements in a pop setting, featuring ancient Hindu mantras as well as sitar and tabla solo sections. Other songs such as "Same Game, Different Guy" and "You Tear Me to Pieces" are mostly Western in influence, while "Mai Kya Janu" – a remake of the original tune by Saigal – and "Ishq" are more Indian.
1. Deewana
2. O Meherabaan
3. Yours Eternally
4. Bhakti
5. Thinking of You
6. Mai Kya Janu
7. Deewana (Ambient Mix)
8. Same Game, Different Guy
9. Ishq
10 My God